Trying to lose weight does not mean that a person has to give up all snacks. Certain snack foods, such as almonds and hummus, can help a person reach their weight loss goals. Contrary to popular belief, when a person tries to lose weight, they do not have to avoid eating or only eat at meal times.
1. Hummus and vegetables

Hummus is a traditional Mediterranean dish that people make from pureed chickpeas. Due to its growing popularity, there are often several flavor options for premade hummus dips available in stores. People can also make hummus at home.
According to a 2016 study, hummus offers many potential benefits. Hummus provides a good source of protein and fiber, both of which can help a person feel fuller faster.
When people eat hummus with vegetables, they are getting the benefit of hummus as well as any additional nutrients from the vegetables.
2. Celery sticks and nut butter

Celery is a low-calorie vegetable. According to the United States Department of Agriculture (USDA), two large celery stalks count as 1 cup of vegetables of the 2.5 cups necessary per day for a 2,000-calorie diet.
Celery is primarily water, which can help a person feel full. Dipping celery in a nut butter, such as peanut or almond butter, can provide the benefits of healthful fats and protein as well.
3. Fruit and nut butter

Apples and peanut butter is a good diet-friendly snack.
People can get creative with their fruit and nut butter combinations if they desire. According to the USDA, one medium apple provides 20 percent of a person's dietary fiber, and 1 of the 2 recommended cups of fruit each day.
Dipping an apple slice in peanut or another nut butter also adds protein and good fat to a person's snack.
4. Low-fat cheese
Low-fat cheese is a source of protein and calcium.
Low-fat cheese products offer many nutrients and lower fat counts than regular cheese.
Some of the benefits include:
Source of protein
Source of calcium
Source of other vitamins and minerals
Low-fat cheese also contains fewer calories than full-fat cheese.
5. Nuts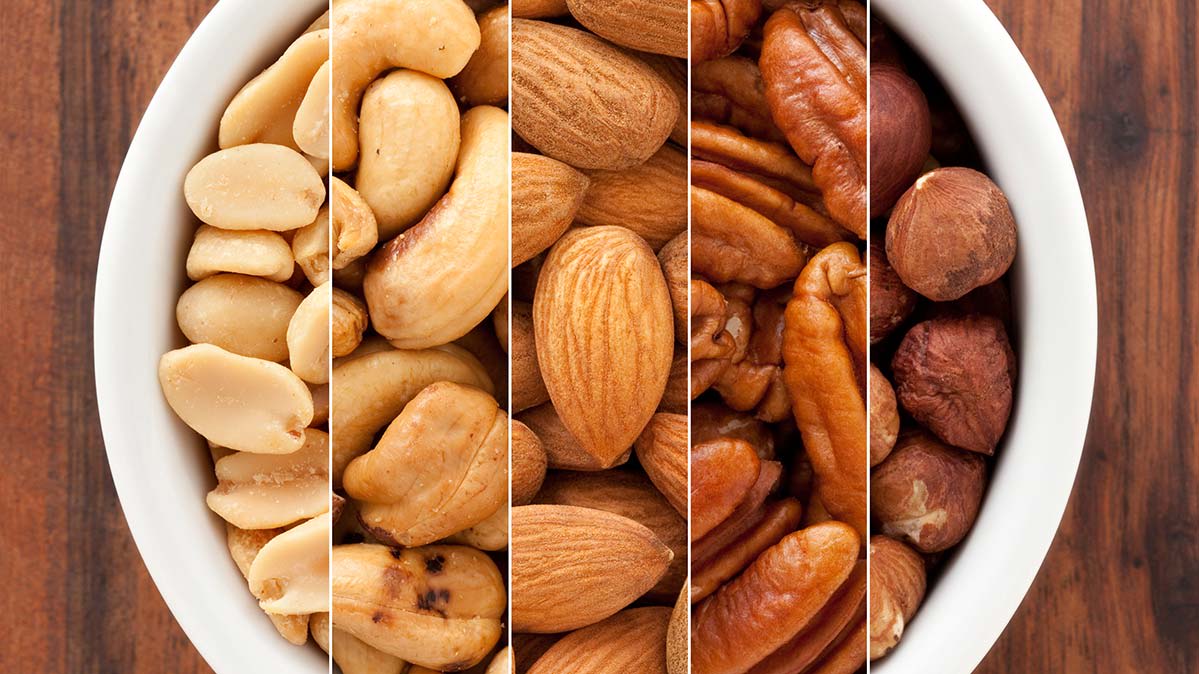 Nuts can be a very healthful and filling snack.
Nuts provide protein and good fats. However, those looking to limit their salt intake should check the label to make sure there is no added salt. Also, a person should avoid nuts cooked with flavors, since the flavors often contain sugar or salt.
People should look for raw or dry-roasted nuts instead. Nuts are relatively high in calories, so a person should only eat a small amount per snack.
6. Hard-boiled eggs

Eggs are an excellent source of protein. In past years, however, many people thought that eggs were not healthful due to concerns about cholesterol.
However, more recent research suggests that eggs do not raise cholesterol levels and contain many essential nutrients.
7. Greek yogurt with berries

Greek yogurt is high in protein and calcium and low in fat and calories. A person can safely add fresh fruit or nuts to Greek yogurt to improve its taste and add nutritional value.
The best Greek yogurt for weight loss is the plain variety. Greek yogurts with flavoring will often contain extra sugar, which is not good for weight loss.
8. Edamame

Edamame is a legume that a person can eat as a snack. Similar to other legumes, edamame is a source of fiber and protein.
It is also high in potassium, iron, and magnesium. When people eat it between meals, edamame can help a person feel fuller while also providing some essential nutrients.
Source: medicalnewstoday